Burnout II Weed & Grass Killer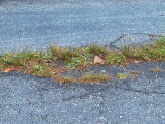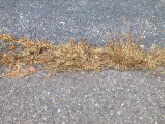 Description
An organic, acid-based contact herbicide made out of natural ingredients: vinegar and lemon juice. Fast-acting (within hours), safe, effective.
How it works
BurnOut's organic acid works through the leaves it contacts and causes plants to dry out and die quickly. BurnOut leaves no residue in the soil.
General usage
For non-selective control of herbaceous broadleaf and grass weeds in non-crop, right-of-way and industrial land sites, greenhouse areas, storage areas. Ideal for driveways. You can use it safely around trees and shrubs.
Directions for use
With concentrate, mix 1 part BurnOut with 3 parts water. Spot spray mixture on nuisance weeds and grass. For broadcast applications, use 75-125 gallons per acre. Avoid drift on to plants you do not want to control.
Application rates
For home use spot applications, 2.5 gal should last several seasons.
Burnout II Weed & Grass Killer