Thrips control (Orius insidiosus)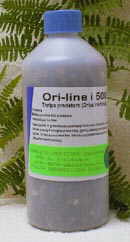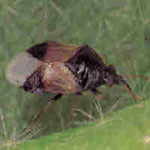 How it works
Like other predatory bugs, O. insidiosus attack their prey with a needle-sharp proboscis through which inject pre-digestive enzymes and withdraw the bodily fluids of the prey. The midsize (2.5mm) adult females lay up to 100 eggs in plant tissues. When the nymphs hatch and reach their second stage of growth, they start looking for prey.
General usage
Greenhouses, fields, interiorscapes, orchards, and gardens.
Directions for use
For more information, see detailed instructions.
Application rates
Prevention: N/A
Control light: 2-3 per sq.yd - release tri-weekly x 2-3
Control medium 4-5 per sq.yd - release bi-weekly x 2-4
Control heavy: 6-7 per sq.yd - release weekly x 2-4
Maintenance: release 1-2 per sq. yd - monthly indefinitely
Gardens: release 30-45% of rates above
Acre +: release 5-20% rates above
Comments: use with Hypoaspis miles for mid- to long-term kill.
Related information
Beneficial insect info from The Green Spot

Thrips control (Orius insidiosus)
| Unit | Coverage | Price | Ship Info | Qty | |
| --- | --- | --- | --- | --- | --- |