Monterey Honey Bee Attractant
Recommended by the Paul Parent Garden Club!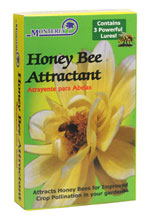 If you have backyard fruit trees or citrus you need honey bees for cross pollination to get a good crop. Use our Honey Bee lures during the bloom period and bring in the bees! 3 Lures for $17.50. More
---
Neptune's Harvest Liquid Fish Fertilizer


Organic Fertilizer made from fresh North Atlantic fish. Contains nutrients, vitamins, amino acids, enzymes, growth hormones, and trace elements. For all gardening needs. 1 gallon at $23. More
---
Safe Control For Indoor Pests - Aphids, Mites...
Neem oil is a natural control for many insects, mites, and fungi. It can be watered in or applied as a foliar spray. Neem oil is pressed from the seed of the neem tree, native to eastern India and Burma, and has been used for 4,000 years as a medicinal herb and insect repellent. Starts at $12.95. More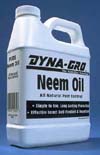 Organic Lawn Care
We have all the products you need. Complete program starts at $74.80 per 2,500 sf for an entire year. More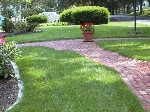 ---
Safe Mosquito Control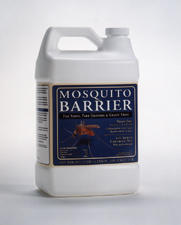 Made from garlic extract, Mosquito Barrier is by far the safest way to control mosquitoes. Recommended for home gardens, golf courses, and municipal spaces. One gallon covers 5 acres. $79.95. More

---
Garlic Barrier
Odorless in minutes, repels many kinds of pests, inc. mosquitoes, from your lawns, flower, vegetables, and shrubs. Starts at $13.95 for 32oz. concentrate.More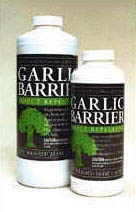 Bobbex Deer Repellent

Bobbex is a plant growth stimulant for ornamentals, annuals, and perennials that also provides protection against damage to ornamentals and flowers by the browsing of deer. More
---
Dramm Revolver
9-pattern Hose Nozzle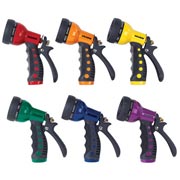 The Revolver Spray Nozzle has nine different dial-in spray patterns. It's heavy-duty construction comes in 6 colors. Brighten up your garden with these Dram Watering Tools!
---
Test Your Soil And Get Recommendations!
EarthCo soil tests offer a convenient way for organic gardeners to get a soil test report and recommendations through postal mail. The kit has everything you need, including instructions for sampling, a postage prepaid sample box, pre-addressed to the testing lab. The basic test starts at $26.95. More